About Us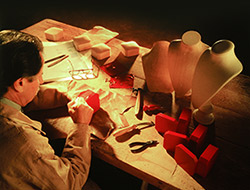 Floriani has been producing accessories for jewelry since the twenties, with the will to contribute to the artisan's tradition which has rendered Made in Italy renowned in the whole world.
Nowadays at the third generation we continue, with the precious contribution of expert artisans, to produce by hand for the global market.
Our products
We are specialized in producing packaging, displays and accessories for jewelry. The quality of the materials used, together with handicraft which enhances its uniqueness, make our products an emotional vehicle that accompanies and comforts the client in the choice of the jewel.
The care for details we employ in every stage of manufacture has the aim of offering objects at your service, which must go along with your necessities; that is why they are custom-made: as you want them to be.
How we produce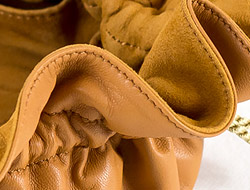 Proudly by hand.
Choosing one of our products means participating and getting involved in its creation, from the choice of the design to the search for materials and colours which fit ones proposal best.
We offer an idea of custom-made which corresponds to the need of giving objects for daily use their own identity, adding dignity to ones work and thereby paying respect to the client.